Working Wild U is an award-winning podcast that immerses the listener in the action with the people and wildlife of the American West. We bring you the big stories at the heart of the struggle to sustain productive, resilient and connected rural landscapes and communities.
Each episode is centered at the intersection of cultural knowledge and science, exploring the challenges and successes of sharing and managing working landscapes that support both people and wildlife.
If you are passionate about stunning stories, open spaces, wild places and healthy communities, add Working Wild U to your podcast feed now.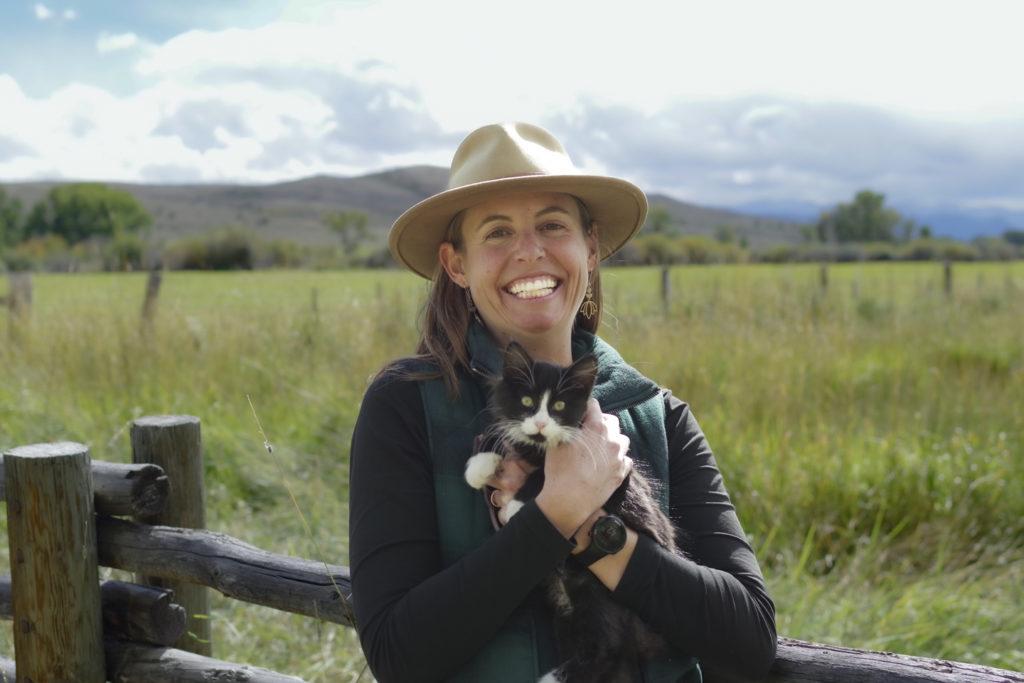 Hallie was born and raised in Northern New Mexico, though she's now happy to call the Arkansas River Valley of central Colorado home. As chief programs officer for Western Landowners Alliance, Hallie manages people and strategy to support private stewardship across the West. Prior to joining the WLA team in 2014, she worked as an environmental professional at Los Alamos National Laboratory, where she handled compliance with the National Environmental Policy Act (NEPA) and Endangered Species Act (ESA), collaborated on the site-wide sustainability plan, and banded birds for biological resources monitoring.
Hallie holds a B.A. in Environmental Science from the University of Denver and a M.A. in International Environmental Policy from the Middlebury Institute of International Studies at Monterey. In conjunction with her academic studies and early career in the non-profit sector, she worked on many natural resources management and sustainable development projects in the American West and Central and South America.
Hallie currently serves on the advisory board of CSU's Center for Collaborative Conservation and as vice president on the board of directors for the Central Colorado Conservancy. In her free time, she enjoys mountain biking, paddling and skiing with her husband and two children.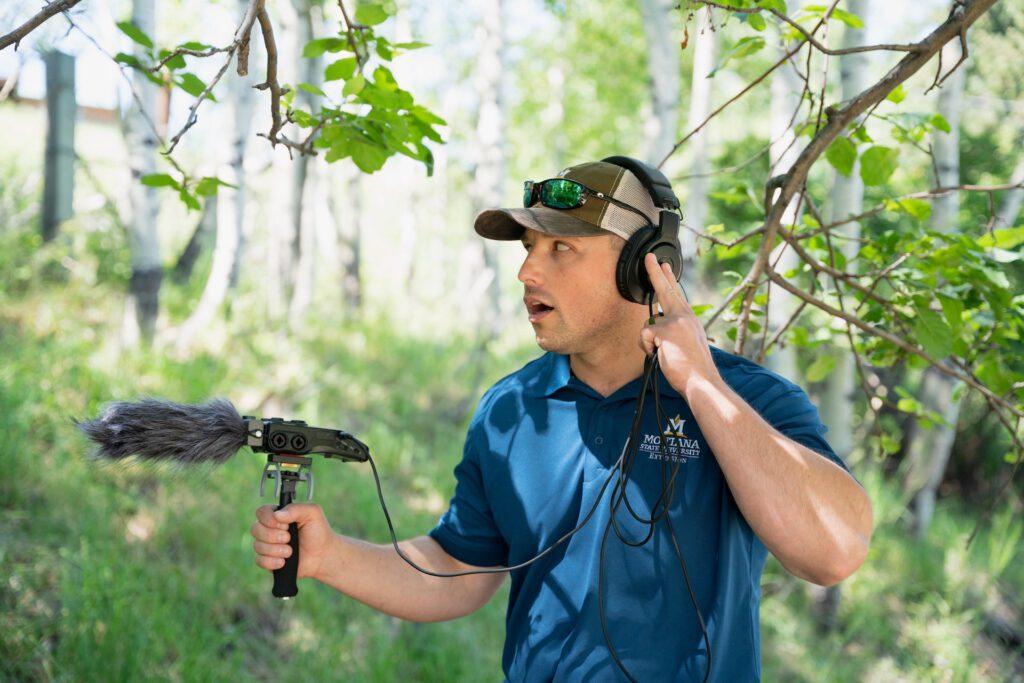 Jared grew up hunting, fishing, and enjoying as much of the outdoors as humanly possible in the hills of North Carolina. He received his B.S. in Biology from Wake Forest University (WFU). Prior to starting his M.S. degree in Wildlife and Fisheries Sciences at the University of Tennessee, he worked with the National Park Service in Great Smoky Mountains National Park assisting with elk management and feral swine and nuisance bear control. After completing his M.S., he moved to Texas for his Ph.D. at Texas A&M University – College Station studying various aspects of white-tailed deer population ecology and habitat management. During his time in Texas, Jared also worked for Texas A&M AgriLife Extension Service as the Program Coordinator for Water and Natural Resources for Bexar County. After completing his Ph.D., he returned to NC for a post-doctoral research position at WFU where he developed and implemented a local wildlife research program. Jared is a Certified Wildlife Biologist.
Jared's career ambition has always been a faculty position allowing the opportunity to blend person-to-person extension work with applied research and teaching, so in April of 2020 he jumped at the opportunity to serve in the role of Assistant Professor and Wildlife Extension Specialist at Montana State University. While much of Jared's career has focused on population ecology and habitat management of large mammals, particularly game species, his program at MSU is continually looking for ways to blend wildlife research with applied management by identifying conservation opportunities which have direct relevance for private landowners and wildlife managers in an effort to advance science and provide the most relevant, accurate, and unbiased research-based information and educational material.
Jared lives in Montana with his wife and their two young boys. He and his family can think of no better place to be than Montana where they enjoy hunting, hiking, fishing, skiing and pretty much anything else that can be done outdoors.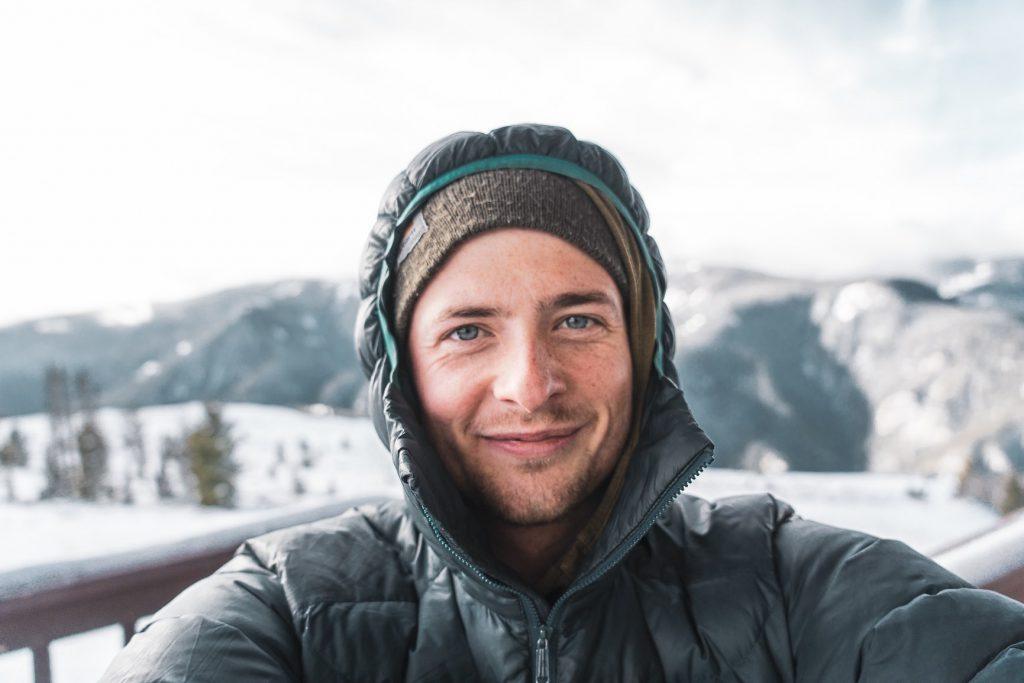 Zach is a multimedia producer and storyteller based in the Greater Yellowstone. He is a producer for Working Wild U, and a host and producer of the On Land Podcast. Zach also supports all aspects of marketing and communications at Western Landowners Alliance, and serves as associate editor for their bi-annual magazine, On Land. He's spent the last five years developing his skills as a storyteller and marketer, both in the private and non-profit sectors. Zach supports the communications director to ensure that the impactful relationships WLA fosters offline can continue the conversation online.
Hailing from Appalachian country in eastern Ohio, Zach holds a B.S in Geology from the University of Cincinnati. During his adventures studying Earth processes, he fell in love with the people and landscapes of the American West.
Zach lives with his wife and dog in their self-built tiny house outside of Bozeman, Montana, caretaking a small farm and feeding their community.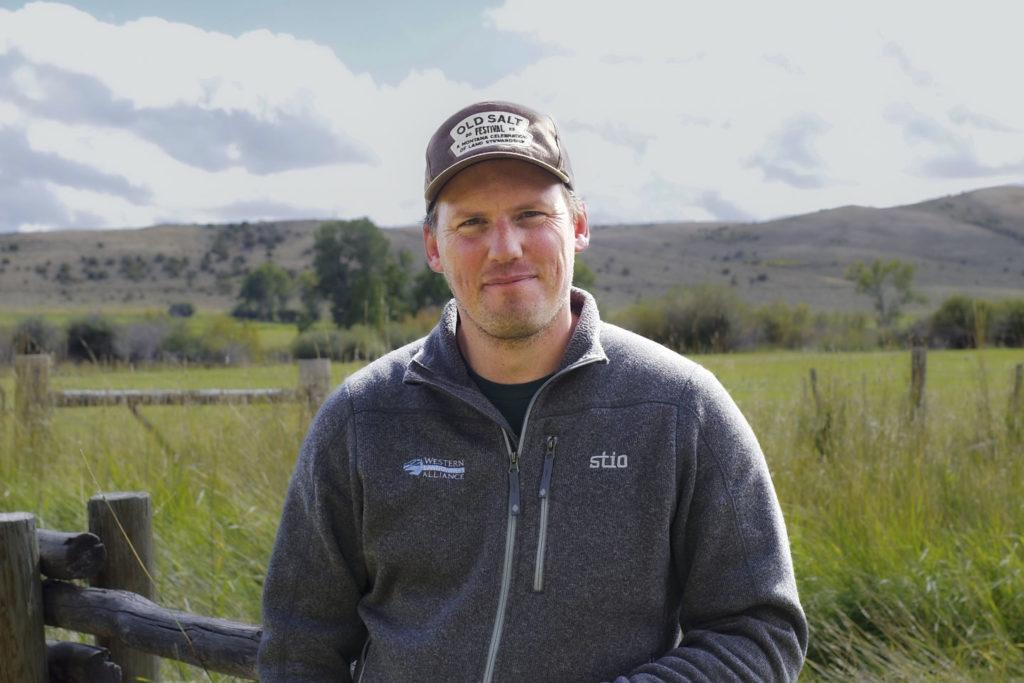 Louis is an editor, writer and story producer for the Western Landowners Alliance, and serves as the organization's communications director and editor-in-chief of On Land magazine. He grew up taking long road trips across the American West in the family minivan. Since, he has been obsessed with listening to and telling the stories of the land stewards who protect and regenerate the amazing places he fell in love with. Louis was previously communications director with the international rural development think tank EcoAgriculture Partners, where his stories focused on land stewards in East Africa, Central America, and Southeast Asia.
Louis holds a Bachelor of Science in Journalism degree from Northwestern University and a Master's of Science in World Heritage Studies from the Brandenburg Technical University in Cottbus, Germany, where he focused on holistic approaches for managing heritage sites. He completed his master's thesis in Yosemite National Park in 2008. In 2010 he spent a year working on an organic vegetable farm and apple orchard in majestic Mendocino County, California. He received his Permaculture Design Certificate in 2018 from the Denver Permaculture Guild and an Advanced Permaculture Landscape Design certification in 2019. He lives with his wife and their two young children just outside of Denver, Colorado.
Proud to be part of the Natural Resources University podcast network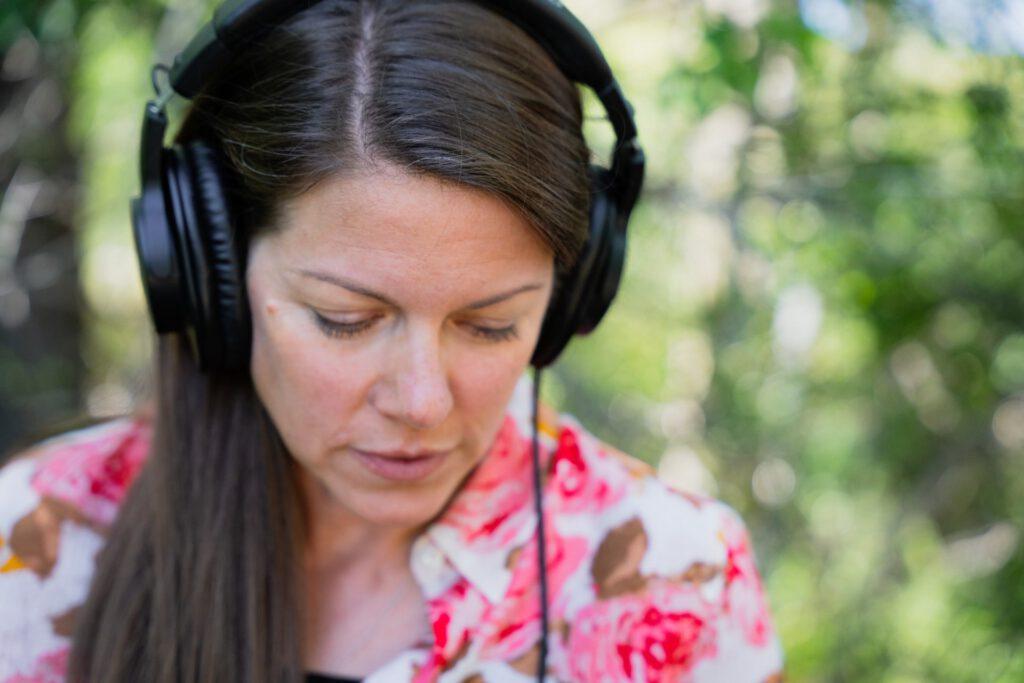 Alex was co-host of Season One of WWU, while serving as Working Wild Challenge Program Manager at Western Landowners Alliance. She grew up in Texas at the edge of Houston's suburban sprawl spending weekends in her early childhood fishing and combing beaches along Matagorda Bay with her father. She took refuge after his death in the old Live Oaks growing just beyond the backyard fence. Watching their roots ripped out and the cattle cleared for yet another subdivision marked the beginning of a long absence of nature in her life.
She began reconnecting with the natural world studying creek-side at the University of Texas while working on a bachelor's in biology, where she discovered a passion for one of life's great mysteries – the human brain. She followed this passion to the University of Washington in Seattle to study the molecular mechanisms mediating calcium-dependent short-term synaptic plasticity. Long days in the laboratory staring out the window at Mount Rainer called her to a different career closer to the mountain wilds.
She traded a microscope for binoculars when she landed a job monitoring federally endangered bighorn sheep across High Sierra summits. That job would ultimately introduce her to her future husband, a Wyoming helicopter cowboy named Grant who captured wildlife for state agencies around the West. She eventually moved north to Grant's farm in Powell, Wyoming to start a family and work for USDA-Wildlife Services. Powell and Bishop are both Great Basin towns: population of 4,500, elevation the same. Both host a Mule Days celebration and are just east of an iconic National Park that starts with Y. But despite all the similarities, life on the farm couldn't be more different than life in Bishop.
All these experiences have helped Alex appreciate the complexity at the intersection of wildlife conservation, political ecology and land management. She now feeds her lifelong passion for learning by listening to the people who live closest to the land.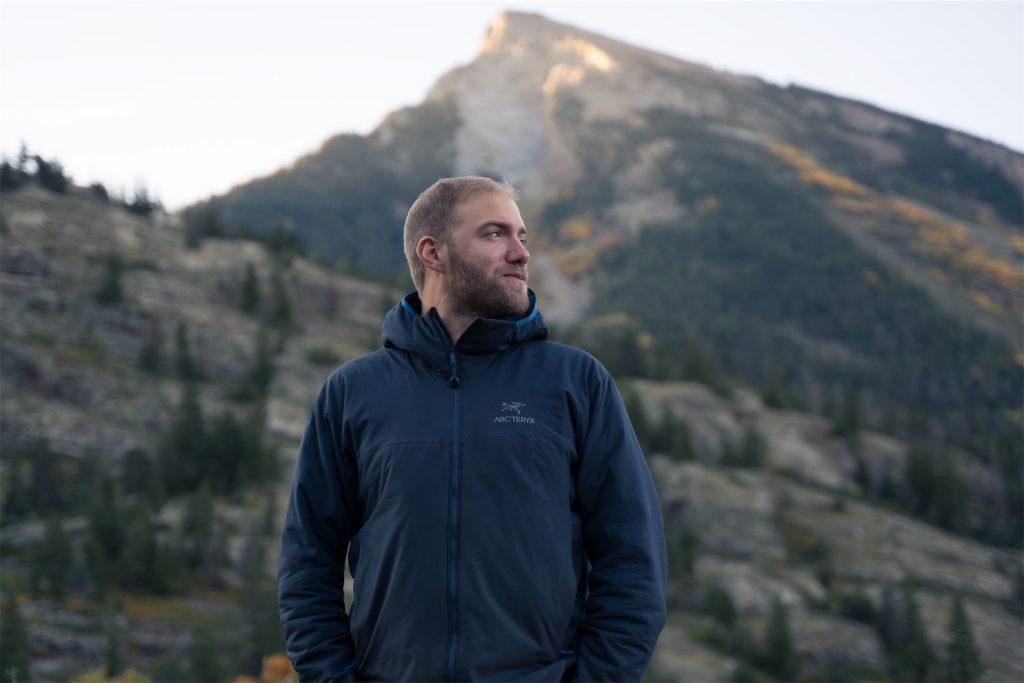 Matt is deeply motivated to further practices, processes, and policies that support thriving working lands and wildlife in the American West. Through experience as a ranch hand in dense carnivore-country and four seasons as a guide in Wyoming's Upper Green River Basin, Matt's work is inspired by the challenges and opportunities of sharing working landscapes with wildlife. In his work with WLA, Matt is building on his previous time with the Center for Large Landscape Conservation and People and Carnivores, where he worked to reduce human-wildlife conflict and support connected landscapes throughout the Greater Yellowstone Ecosystem.
Prior to joining WLA, Matt worked as a graduate researcher at Colorado State University to understand how rangeland collaboratives form and achieve success in reducing conflict between large carnivores and livestock. Through these experiences, Matt has developed an appreciation for the power of collaborative processes to build positive outcomes for landowners and wildlife alike. Matt currently lives in Boulder, Colorado, where in his free time he likes to go hiking with his dog, Maisy, and find camping spots on the path less traveled by foot, horse or ski.